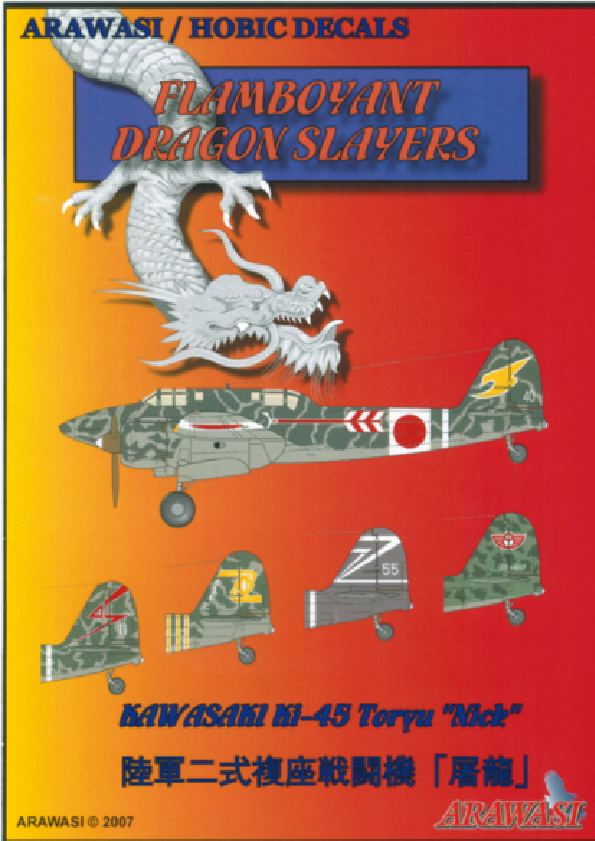 Kawasaki Ki-45 Toryu "Nick"
FLAMBOYANT DRAGON SLAYERS
Scale: 1/48

Originally released by Hobic, this new set of Arawasi decals comes complete with a full-color, four-page booklet (IN ENGLISH) showing the camouflage and markings of five different Kawasaki Ki-45 Toryu.

Recommended for the Nichimo Kawasaki Ki-45-KAI kit.

Code: AR-48003
Price: $US7.00 (plus $2.00 for postage)
SOLD OUT!